From Aug 2015, Registration Form of Temporary Residence has new name "Accommodation Registration Form" in Beijing.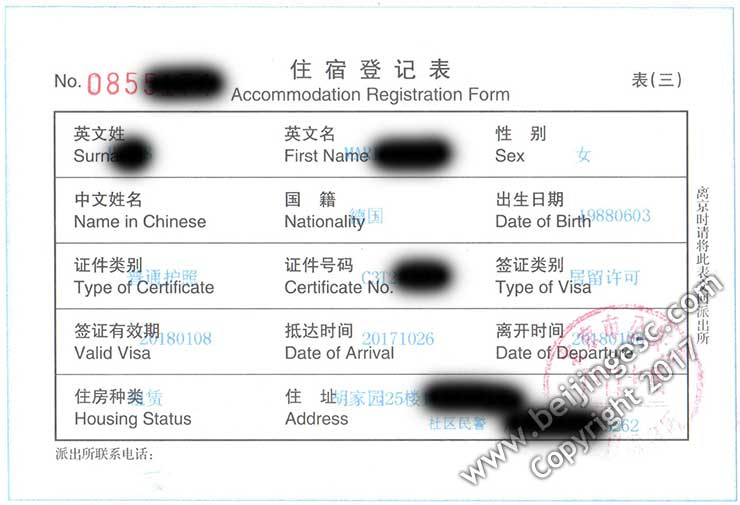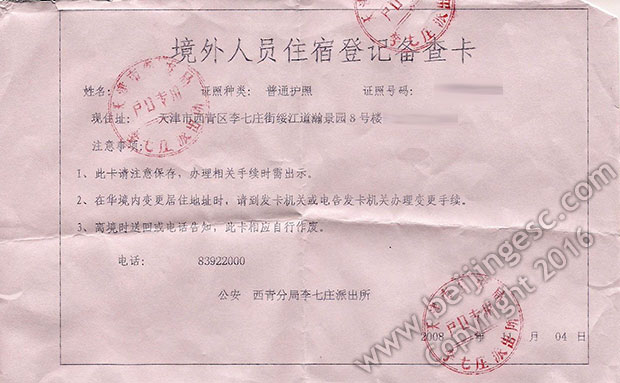 This form is called as Beichaka in Tianjin.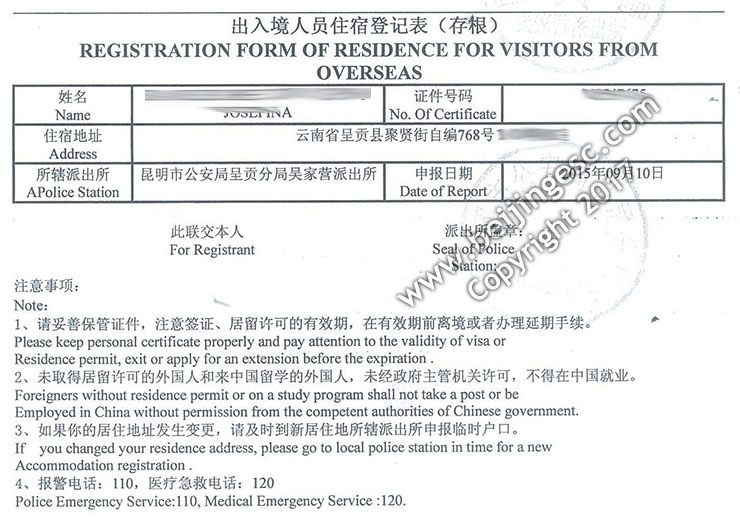 Shanghai Police issued Registration Form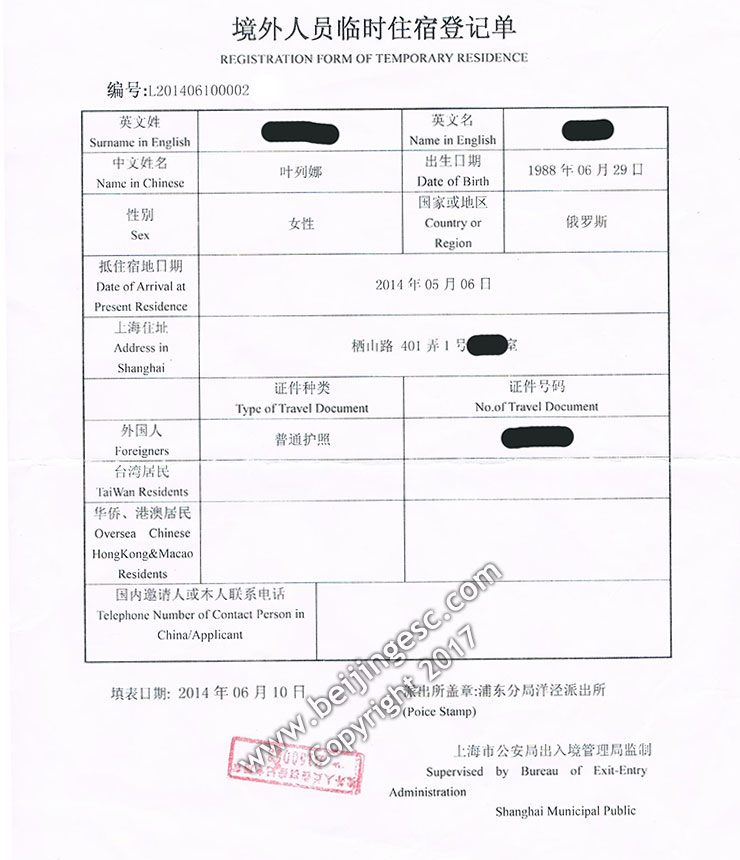 Shanghai Hotel issued Registration Form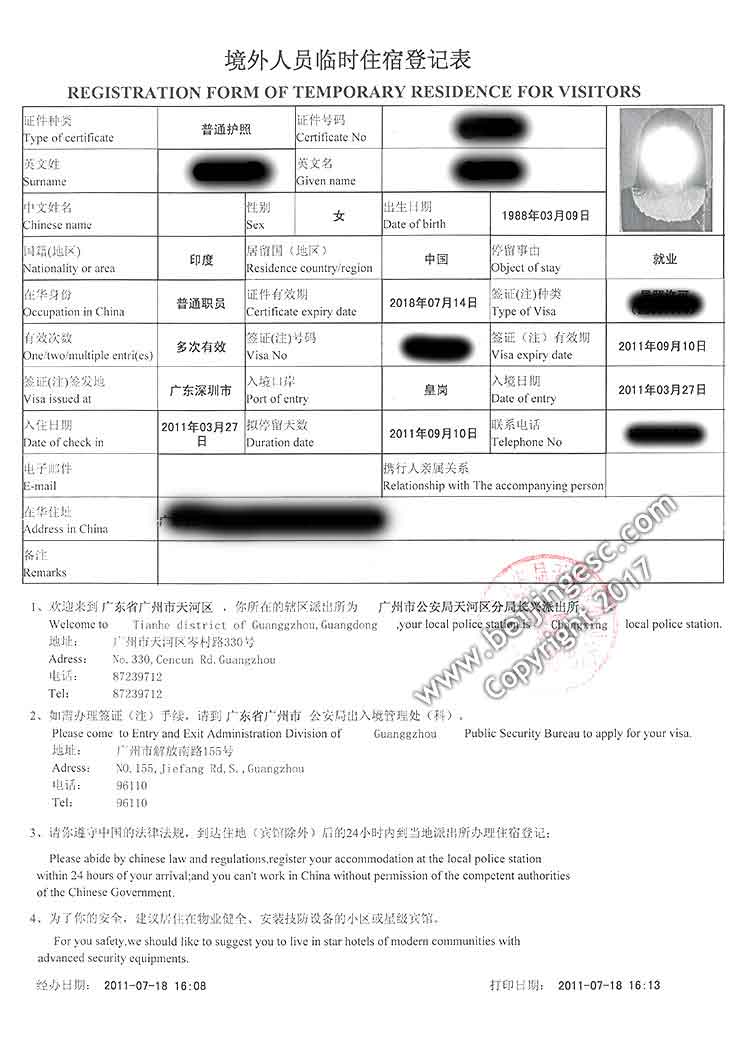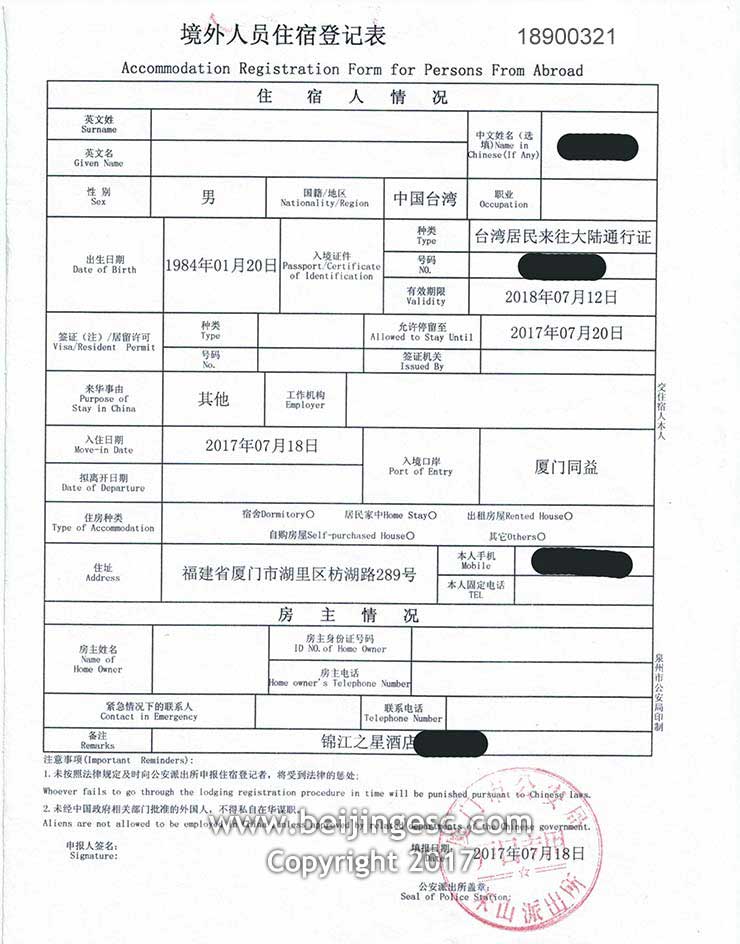 Within 24 hours of arriving in Beijing, all foreigners must be registered at the local police station near their residence (hotel or apartment).
If you are staying in a hotel or service apartment, the reception will automatically ask for your passport for registration.
If you live in an apartment or share an apartment with your friend, you should personally go to the local police station with your passport and rental contract to obtain the white temporary residence sheet free of charge.
The following situations ask foreigners to update their Registration Form of Temporary Residence:
Move to a new address;
Change a new passport;
Change visa category;
Renew/extend visa;
Re-enter China (even with the same visa).
With the Beijing Registration Form of Temporary Residence (Shanghai one is not valid in Beijing), you can: