Hong Kong is the most convenient place to get your Chinese tourist visa (L), business visa (M), working visa (Z) and family visa (Q). Compared with traveling back to your own country, our Chinese visa solution in Hong Kong will save both of your time and your travel cost.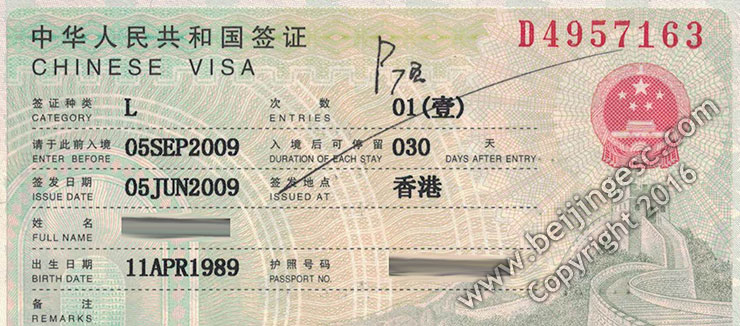 Under the principle of "one country, two systems", Hong Kong maintains high-degree autonomy, the territory is able to maintain an independent customs area and separate immigration policy from those of PR China ...

Applications for entry permits are, however, handled by Chinese Embassies for Hong Kong...

- en.wikipedia.org
Our Chinese visa solutions in Hong Kong:
Required Documents of Chinese visas in Hong Kong
Find the required documents of Chinese visa solutions by visiting above links.
Process Time of Chinese visas in Hong Kong
The process time has no relation with Chinese visa types, the main factor is nationalities.
| | | |
| --- | --- | --- |
| Nationality | Process Time (Working Day) | Example |
| Austria, Belgium, Czech Republic, Denmark, Estonia, Finland, Germany, Greece, Iceland, Luxembourg, Netherlands, Norway, Portugal, Spain, Sweden, France | 4 | Sumit on Wednesday, pick up next Monday |
| Argentina, Paraguay, Uruguay, UK, Belize, Costa Rica, Honduras, Macedonia, Colombia, Latvia, Hungary, Italy, Ireland, Israel, Slovakia, Dominican Republic, Hungary, Hungary, Hungary, Hungary , Croatia, Albania, Slovenia, Switzerland, Canada, USA, Brazil, Romania, Bolivia, Venezuela, Mexico, Ecuador, Panama, Chile, Poland, Bulgaria, Ukraine, Russia, Indonesia, India, Thailand, Malaysia, South Africa, Tunisia, Morocco, Mauritius, Serbia | 2 | Submit on Friday, Pick up next Monday |