After getting the Alien Employment License and Invitation letter, foreigners are able to apply China Z visa in Hong Kong.
Before you visit Hong Kong, please read our article Do I need a visa for Hong Kong?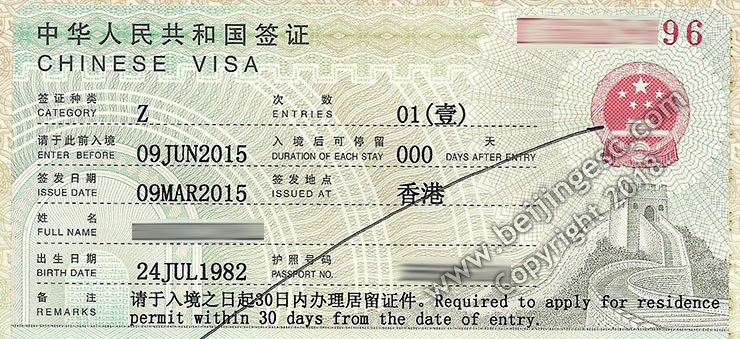 China work visa - Z visa - issued at Hong Kong on 30th Jun 2009
Shenzhen Ports to Hong Kong
Flying to Shenzhen will save half of the airplane ticket fee, compared with flying to Hong Kong. So we suggest our client fly to Shenzhen first, then take the following ports to Hong Kong.
Shenzhen Luohu Port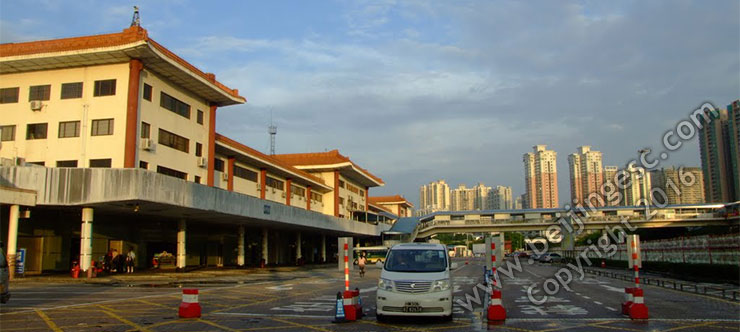 Shenzhen Huanggang Port
Apply China Z visa in Hong Kong by yourself
the Office of the Commissioner of the Ministry of Foreign Affairs in the Hong Kong Special Administrative Region.
Address: 7th Floor, Lower Block, China Resources Building, No.26, Harbor Road, Wanchai, Hong Kong SAR
Office Hours: Monday to Friday (except Hong Kong public holidays) 9:00-12:0014:00-17:00
Payment: Hong Kong Dollars in cash only
Get China Z visa in Hong Kong with us
We need the digital copy of the required documents to do paperwork in advance.
Required Documents:
Passport (Validity more than 7 months)
2-inch white-background color photo (Photo Requirements of Chinese Visa)
Hong Kong Landing Slip
Application Form
Invitation Letter by company
Photocopy of Business License with stamp
Photocopy of organization Code License with stamp
Alien Employment License (company)
Expert permit (school)
Invitation Letter by commercial committee
Company contact details with stamp
Payment: Both Hong Kong Dollars and CNY
Preparation Time: 5 days
Process Time: 2-4 working days
We can pick up your documents from your hotel and send back to your hotel.