Beijing is on its way to be the international metropolis, it's hardly to find out the Mao suited Chinese now, and proletariat no longer bike to work each morning. Instead Beijing commuter scenes resemble what you'd see in any large metropolis. But Beijing is a city of many contrasts with gaps between rich and poor, orderly and chaotic, ancient and modern. It's also an exciting city undergoing rapid changes. Live in Beijing is no longer the exotic adventure it once was. Some mourn the changes, but most Beijing residents, including expats, welcome them.
Work, kids, schools, commute, there's so much to consider before relocating to Beijing. For expats moving to Beijing, the first step is to decide whether you want to take the plunge. The work may be exciting, but is a Beijing relocation right for you? If you're single, moving to Beijing is mostly about two things: your work and your play. But for families with kids, a Beijing relocation means you'll need to carefully research and plan your move.
When living and/or working in Beijing, Expats don't have the same level of access to the healthcare system as to the local population. Consequently, it is crucial to have some professional advice on how to choose the right expatriate health insurance in Beijing.
China Travel Information
During weekends or holidays you might want to visit places in or out of Beijing, then check Chinese Pictures to find out which is the place/city you really wanna visit.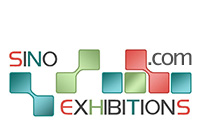 China Exhibitions is the leading exhibition service provide in China, you can find more information about China exhibitions, expos, trade shows and trade fairs in Beijing, Shanghai, Guangzhou, Shenzhen, Yiwu, Hong Kong, Macau and Taipei.
Exhibitions are sorted in different ways, such as by month, by Chinese city and by industry, so that you can find the exhibition information in the most convenient way.
This Beijing Expat Guide contains all the key things you'll need to know about moving to Beijing and living here.
The full list of topics are listed on the right of your screen, but you can start with these links to help research and plan your Beijing relocation:
Beijing Cost of Living
About Expat Housing
If you have Kids, read about International Schools and Kindergartens
How to Plan Your Move