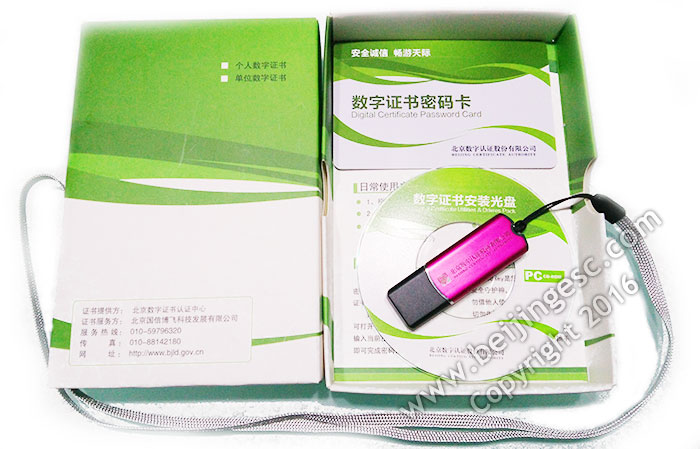 The standard package of the Dongle for Beijing Labor Bureau
The Dongle is officially called as Digital Certificate which allow you to access government website's restricted zone. The dongle has unique ID connected with your company, your company can operate online without visiting the government department, such as add or delete employee from Beijing labor bureau's system, work visa online application.
As you can see, it comes together with Password Card and Driver Disk.
Where and when to get the dongle?
From Monday to Friday at Social Security Center of each district.
The required documents for applying the Dongle
Company Stamp, or stamped application form (2 copies)
The original copy of the duplicate of Business License, Tax Registration License or Organization Code Certificate
The original copy of Applicant's ID card or Passport, the photocopy should be stamped by company stamp.
Return to our article about the procedure and flow chart of getting work visa in Beijing China.