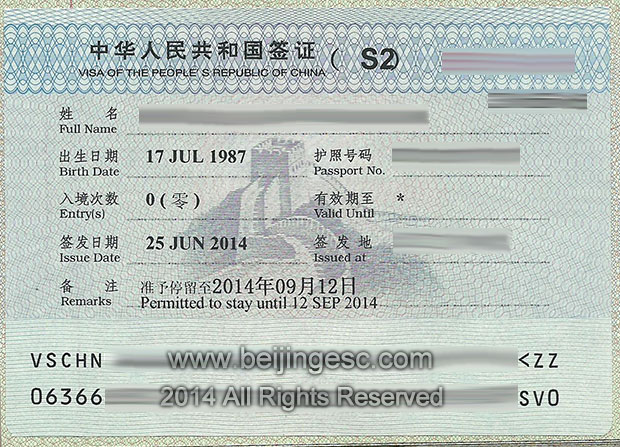 Beijing Expat Service Center offers the latest Short Term Chinese visa solution for our clients on and from the 7th May 2014. This visa is valid for people from most countries, but as each person has their own visa status, we suggest you to contact us at least 7 days before the expiry date of your visa for confirmation.
Features
Don't ask you to leave China, which means you can stay in the Chinese city you like and get it.
Allow you to stay in China for 3 months without leaving.
Takes 7-10 business days.
Renewable.
People who can't get it
Foreigners who has Residence Permit.
Required Documents
Passport
Passport photo (White background, 4 pics)
Photo page of your passport.
Current visa page of your passport.
Last entry stamp page of your passport.
See more information about getting 6-month Chinese visa and 2-year Chinese visa.