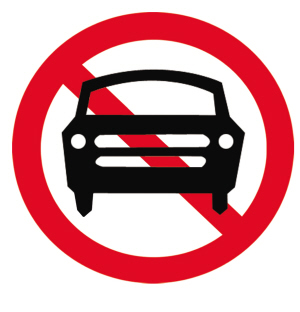 Beijing will ban half of all cars from the road from Aug 20 to Sept 3 to ease traffic during the IAAF World athletics championships 2015 and the World War II victory parade.
Cars will be allowed on alternating days based on odd or even license plate numbers during the period, the municipal government said. The same ban was used last year during the Asia Pacific Economic Cooperation (APEC) meetings in Beijing, and created APEC Blue.
The car ban is expected not only to give Beijing a more free flow of traffic, but also improve the air quality.
Eighty percent of official business cars will also be off the road, said Rong Jun, spokesperson for Beijing's commission of transport.
Factories will be closed during the period to ensure clean air for both of the events, said Yu Jianhua, chief engineer of Beijing Environmental Protection Bureau.