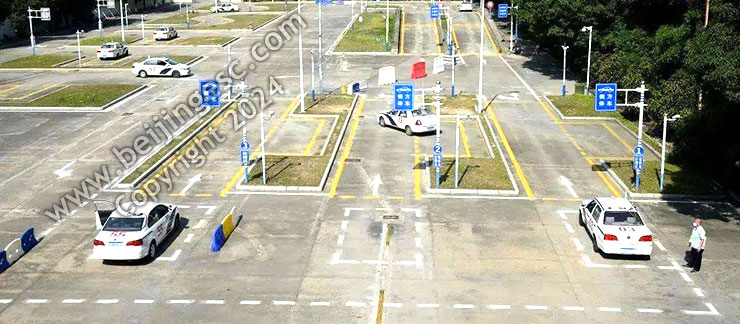 If you don't have a foreign driver's license, and want to get one in China or want to add more category of motor vehicle on your current China driver's license. You need to take a driving training course provided by a local Beijing driving school and pass the required tests - Written Test and Road Tests.
If you have a driving license (IDL is not valid in China) which issued by any other country, please check our article - Convert driver's license into Chinese one.
There are many driving schools in Beijing, but, there are only few of them (3 driving schools, sadly none of them have English-speaking front desk receptionist) approved to receive foreign beginners. We will help you to get enrollment for those nearest driving school from your location.
Our Assisting Service Package Includes:
Locating the nearest driving training school
Driver medical exam / health check assist.
Shuttle service for theory test
Driving training school enrollment
Documents delivery
We will provide China driver's license textbook for free, if you take our service package.
Documents required by local Beijing Driving Schools:
Valid ID:
Passport with a Residence Permit issued in Beijing (with a validity of more than 90 days) and Registration Form of Temporary Residence issued by a local police station in Beijing OR
Passport with a China Visa (with a remaining period of permitted stay for more than or equivalent to 90 days) and Registration Form of Temporary Residence issued by a local police station in Beijing (with a remaining validity of more than or equivalent to 90 days) OR
Passport with a resident permit issued out of Beijing and Registration Form of Temporary Residence issued by a local police station in Beijing (with a remaining validity of more than or equivalent to 90 days)
Eight 1-inch white background color photos
Competent report of drivers medical exam