Apply for China visas, or renew/extend your Chinese Work Permit / Residence Permit / Long-term Chinese visas in Beijing, the health check certificate is required by government.
Health Check Information
Foreign Health Check Center
In Chinese: 北京保健中心海淀分中心
Address: 10# de zheng street, haidian district, Beijing
Address in Chinese: 北京市海淀区德政路10号
Tel.: 010-82403675
Working Time: 8:30am-11:00am, from Monday to Friday
Transportation: get off at Xierqi subway station of Line 13.
Google Map - You might need VPN if you are in China.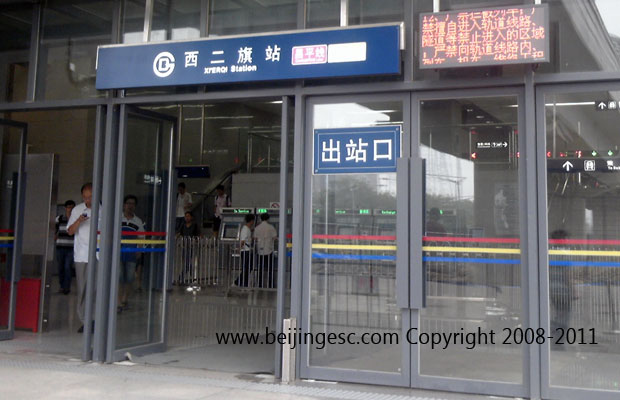 Nearest Subway station - Xierqi Station Northwest Exit - Beijing subway line 13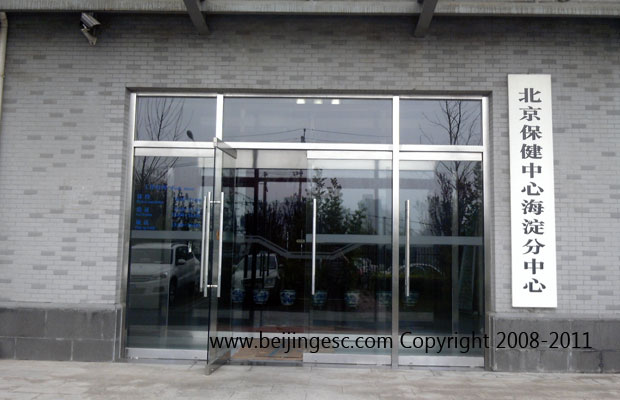 Main entrance
Physical examination for Chinese visas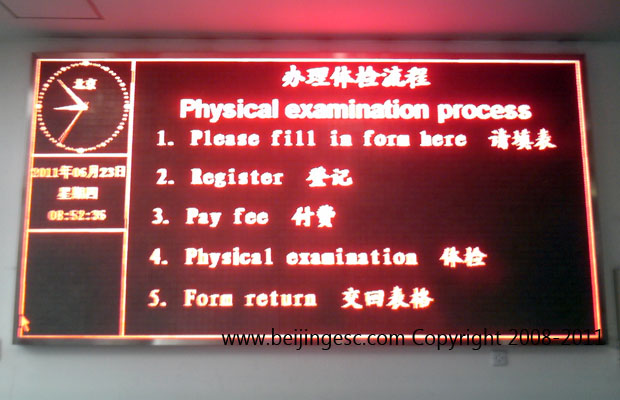 Physical examination process shows on screen in the hall
Cost: 650 rmb - it is for work visas (Chinese Driver's License needs other type of health check in authorized hospital).
Notice: Original passport, a copy of the passport information page, 3 passport photos (white background color photos), cash only, NO breakfast
The whole process is about 1 hour and there are 4 working days before you can get it.
The reports can be sent to you by express mail. Extra fee: 30 rmb. You can do it through the express mail counter in the hall.