After a car accident, you will need to initiate the process of getting refund from insurance company in Beijing, also called as settlement of claim. In China it's extremely time consuming to handle claims. Often repairs are inexpensive, and since claims are time-consuming it isn't always worth your time to make one. This ends up costing you money that should be covered by insurance premuims.
BeijingESC provides complete service for dealing with accidents and any claims arising from an accident. Just call us when you get in a fender bender and our staff of insurance department will be on-site ASAP to help you out.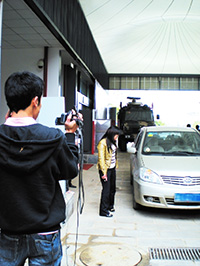 Beijing Expat Service Center Settlement of Claims Services include:
Calling the police to determine responsibility.
Geting the responsibility identificaiton notice from the police and contact information for the other party.
Arranging a time with the other party to go to insurance company for damage assessment.
Arranging to have your car (and/or the other parties car) fixed and ensuring proper reimbursement.
We can do this for with very little involvement on your part.